Nina Aquila: Legal Eagle, Chapter III: "Legal Stage"
[12 Days] An introduction to the Rostro Racers!
---
Just 13 days until the release of NALE Chapter 3, and every day in the run-up we've got something planned! Today, we're looking at The Rostro Racers, key characters in Chapter 3!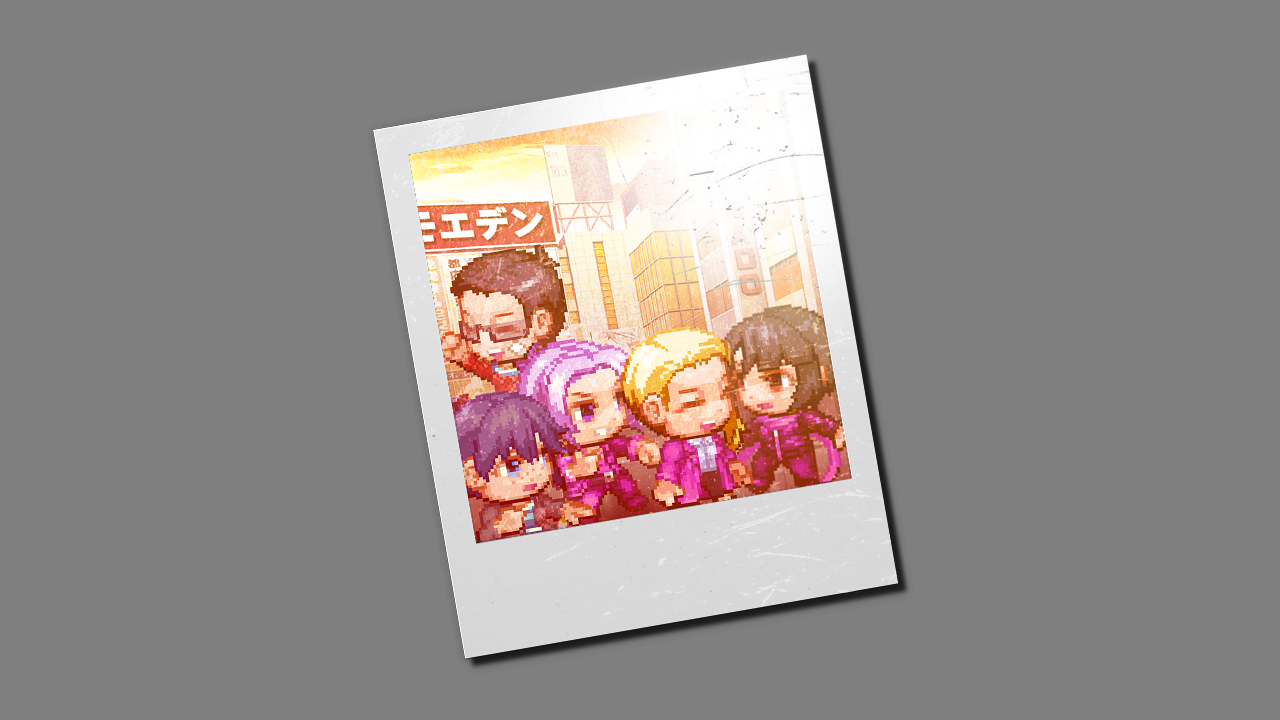 The Racers are a group of illegal mountain road racers, who take part in a race discipline called Touge Janken Racing, as part of a subculture that has been going on in Fledge City since as far back as the 80s. They race up at the Rostro Pass, a mountain road that crosses the Rostro Spire, the tallest peak in the region, and connects Fledge City to a city called Rotunda, further to the north.

When the story starts, Nina is loosely aware that illegal street racing takes place up in the mountains, but she has no idea just how evolved that culture is.
The Rostro Racers are divided into four "teams", each of which corresponds to a suit of cards, and each team is led by an "Ace":


The Blazing Hearts, led by their Ace, Hank Castle, who drive a Matsuta XM5, a Japanese import. This team is typified by members with a fiery demeanour, and a highly emotional driving style.


The Dancing Diamonds, led by their Ace, Keisuke Akagi. This team drives in an Impresan, which is a Japanese import, and a hybrid vehicle built from a fusion of two cars (real-world note: this is conceptually similar to the real-world "Sileighty"). Keisuke has an analytical personality, and the Diamonds are the youngest team on the mountain.

The Metal Clubs, led by their Ace, Jocelyn Montifiore. This team drives a Maverick, which is a domestic American car. The Metal Clubs are formed of former members of other teams, and other than Jocelyn herself, are the oldest team on the mountain.

The Swing Spades, led by their Ace, Clara Mass. This team drives a Mitsuyota AG-88, which is a kit car, constructed in a manner unique to the team.
The overall leader of the group is chosen each season by the outcomes of various races; this leader is called the Joker, and when the story of Chapter III begins, Clara Mass has been the Racers' Joker for some time. Nina & Dylan actually arrive at the mountain just as the race to decide the next joker begins: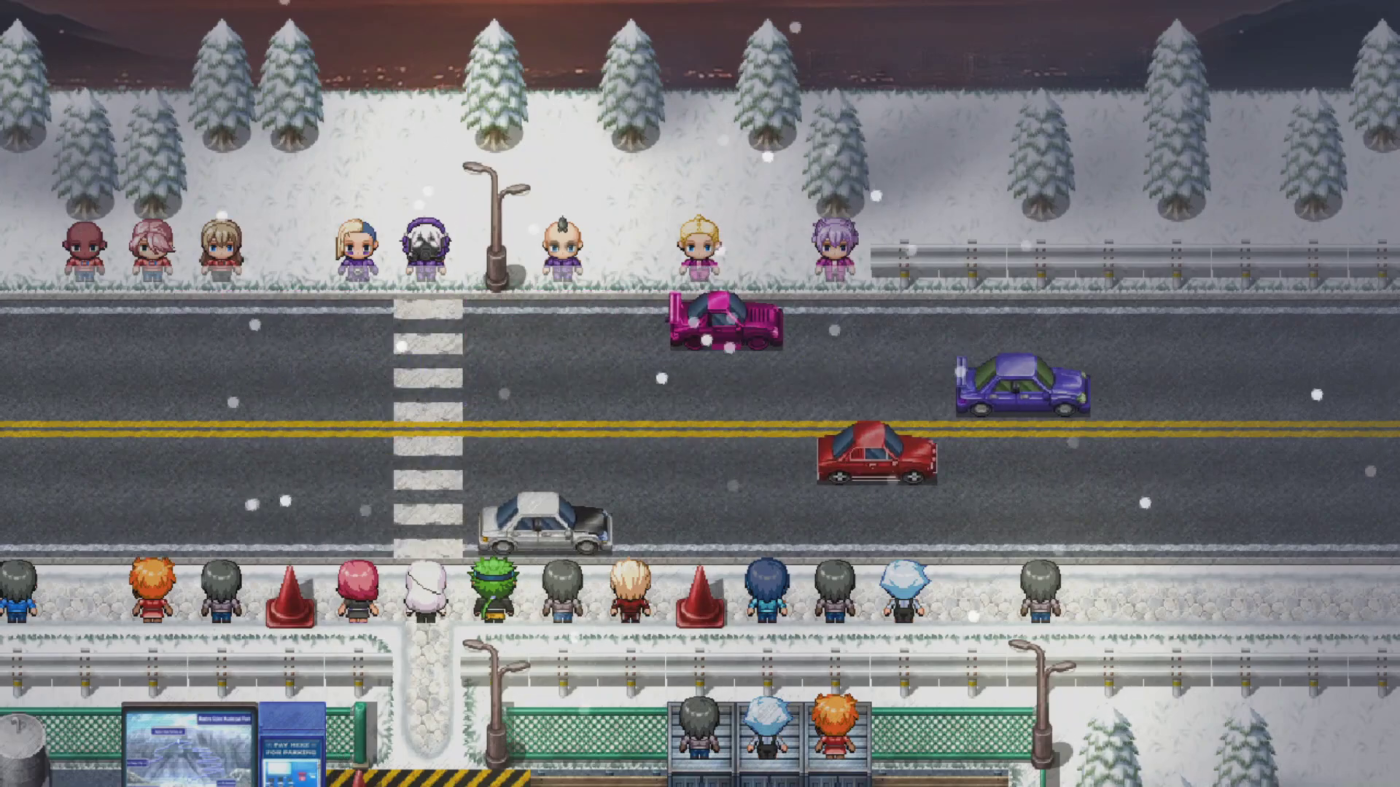 Soon after the chapter begins, Hank, Keisuke and Jocelyn are arrested, and their friend, Stan "Wren" Wrenson, himself a friend of Terry Scrubb, comes to the Aquila office to ask if Nina can defend them in court. It'll be up to Nina & Dylan to speak to the various members of the different street racing teams to try and find some answers...
... but some truths can only be found in the heart of the drift!
~~~
Pre-orders are open now, at a 25% discount, so get in early for a lower price!
Additionally, Chapter II is on offer at 50% off, and Chapter I is totally free, so there's never been a better time to get into the world of NALE!
We're marking the run-up to launch of Chapter III with a range of blogposts: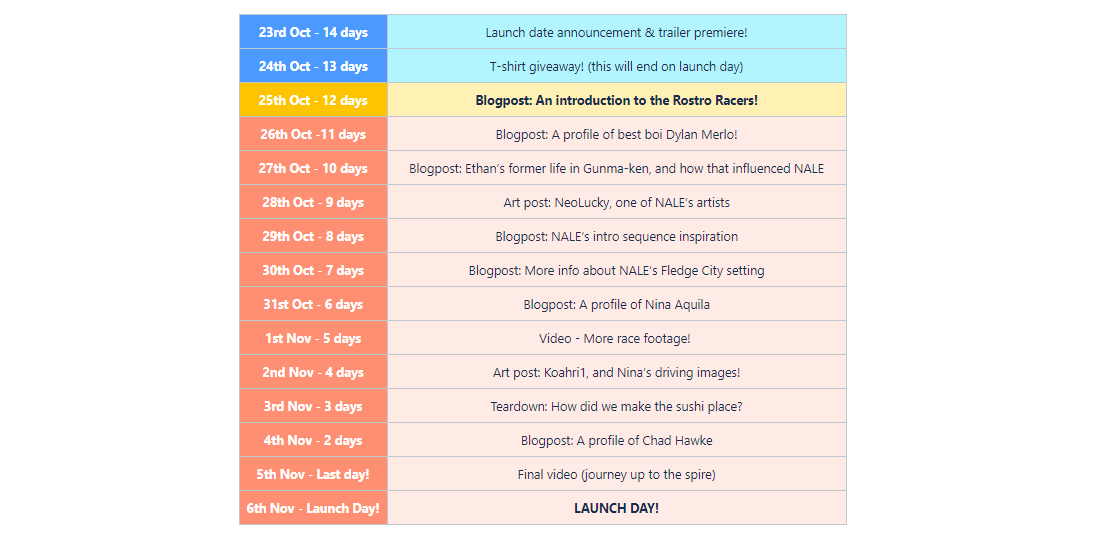 ... and our t-shirt giveaway from early in this calendar is still running - you can enter over on Twitter for a chance to win a NALE shirt!
If you want to be sure you don't miss the rest, you can follow us in various places:
Come back tomorrow for the next blogpost, a profile of best boi Dylan Merlo!
Get Nina Aquila: Legal Eagle, Chapter III: "Legal Stage"