Nina Aquila: Legal Eagle, Chapter III: "Legal Stage"
[11 Days] A profile of best boi Dylan Merlo!
---
11 days to go, and today we're looking at Dylan Merlo, NALE's primary supporting character!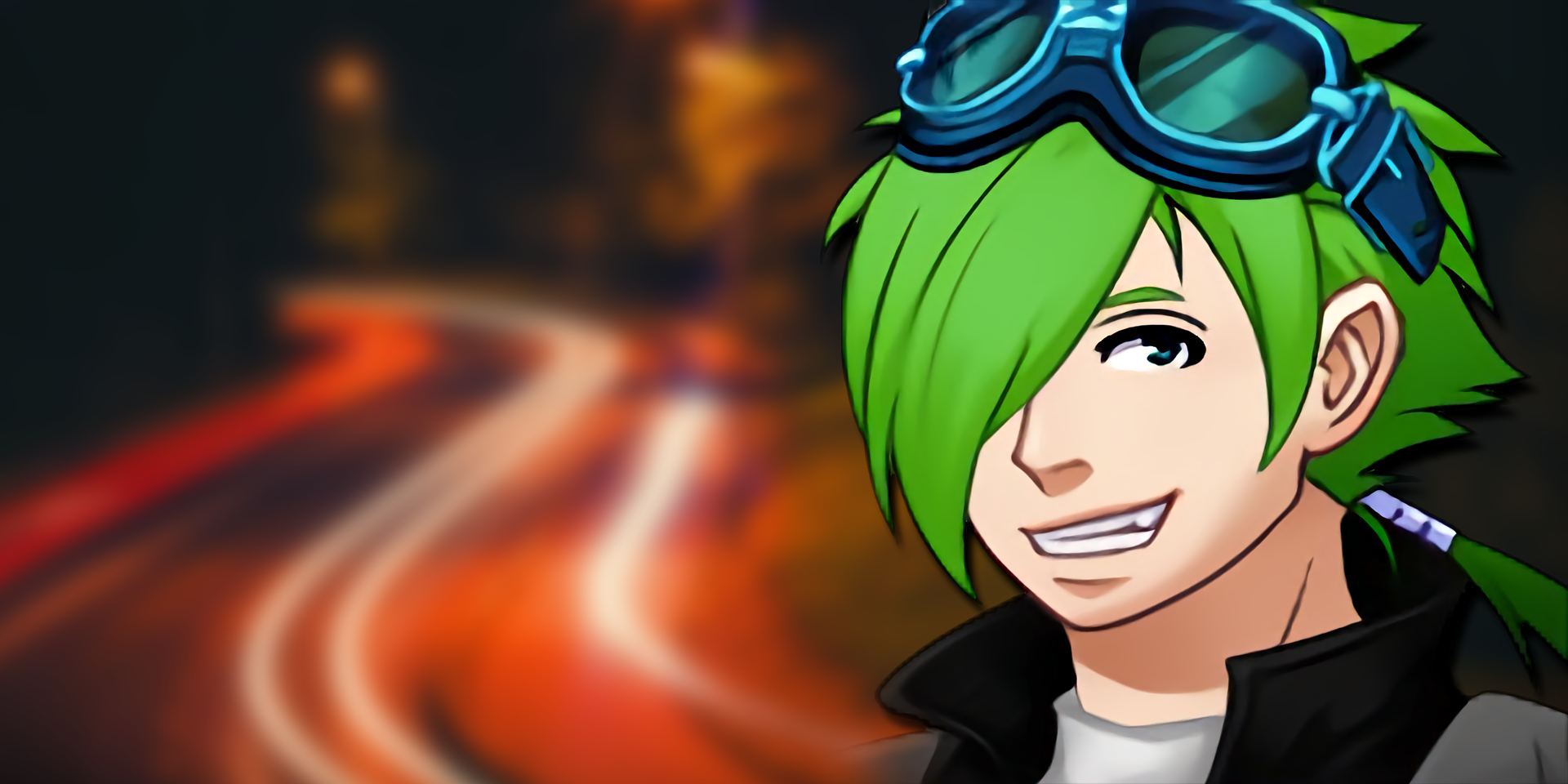 Dylan's part in NALE started in Chapter 2, when he arrived at the Aquila office and practically begged Nina to represent his friend, Terry Scrubb, who stood accused of murdering the billionaire gaming tycoon Joel Da Silva. Due to the high profile nature of the case, and how Terry was arrested in such a compromising position, no other attorney in the city would take the job, and Nina was his last option.
However, Dylan's life before this was no less eventful.
Both Dylan and Terry are war-orphans, who grew up in the wastes that lie to the north of Fledge City. His earliest memories are of a cruel orphanage, where children without any proof of identity were given "classical" names; Dylan's actual name is Odysseus Merlo, while Terry's real name is Telemachus.
The pair fled the orphanage in their early teens, but soon found themselves in dire circumstances. They spent the next decade doing whatever they could to survive, but gradually drifted apart.
Seeking a more stable existence, Dylan moved to the outskirts of Fledge City, and found a job at a motorcycle garage, where the elderly owner allowed him to live above the premises in a dilapidated apartment. However, when the owner died, the building was bought for a redevelopment scheme, and Dylan found himself couch-surfing with friends, right up until he heard the news about Terry's arrest.
Dylan has told Nina very little about his past, and Nina hasn't asked. However, from time-to-time, Dylan has revealed himself as having... Unusual... Knowledge and skills. For instance, Flatfoot has identified that both Dylan and Terry dress like "a northern biker", and early in Chapter 3, it's revealed that Dylan is knowledgeable about Fledge City's illegal street racing scene.
In terms of his personality, Dylan and Nina form something of a double-act. Whereas Nina is introspective and at-times self-conscious, Dylan is brash, confident and loud. He isn't easily embarrassed, and is slow to take offence. He's also a morning person, as well as tidy, cleanly and organised - skills that Nina decidedly lacks. This makes him an ideal PA. However, though he's great at the big details, he has a tendency to miss smaller ones... Whereas Nina might seem to be walking chaos, yet seems to pick up on the smallest of things.
Finally, Nina has observed that Dylan is fiercely loyal to those who he calls friends... Though, in quiet moments, she wonders what formative experiences drove him to seek out and maintain such strong bonds.
~~~
Pre-orders are open now, at a 25% discount, so get in early for a lower price!
Additionally, Chapter II is on offer at 50% off, and Chapter I is totally free, so there's never been a better time to get into the world of NALE!
We're marking the run-up to launch of Chapter III with a range of daily blogposts: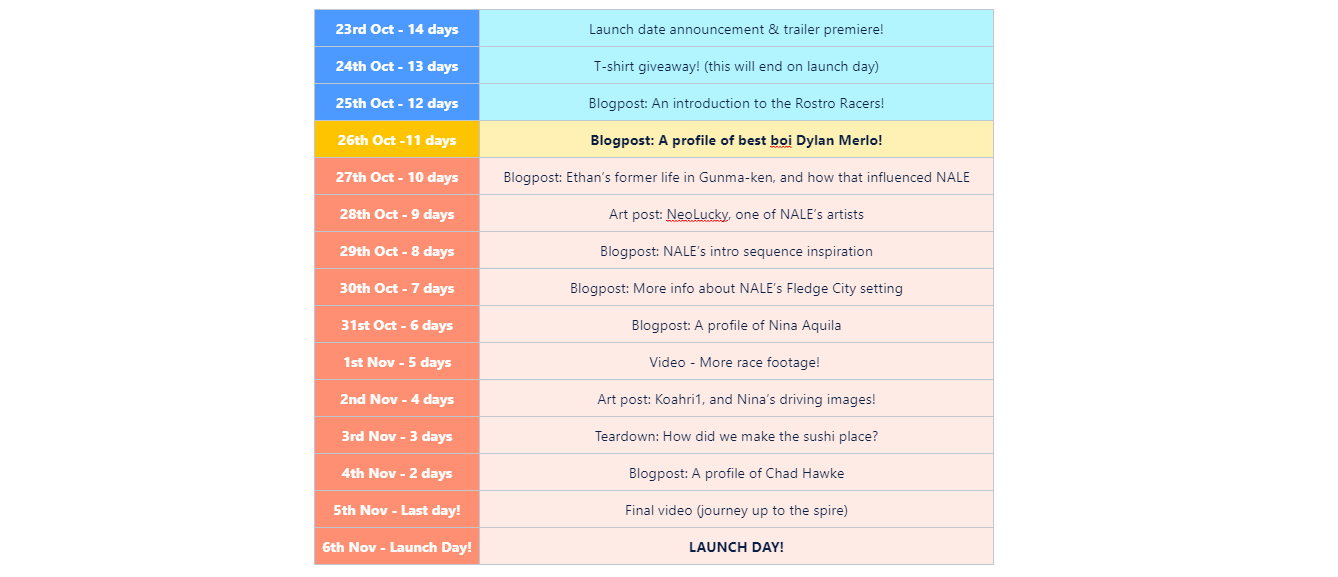 ... and our t-shirt giveaway from early in this calendar is still running - you can enter over on Twitter for a chance to win a NALE shirt!
If you want to be sure you don't miss the rest, you can follow us in various places:
Come back tomorrow for a very special blogpost, where Ethan will talk about his former life in Gunma-ken, Japan, that influenced the development of NALE!
Get Nina Aquila: Legal Eagle, Chapter III: "Legal Stage"