Nina Aquila: Legal Eagle, Chapter III: "Legal Stage"
[4 Days] A profile of Chad Hawke!
---
Just 2 days now until the release of NALE Chapter III, and we have a profile of Nina's courtroom rival, Chad Hawke!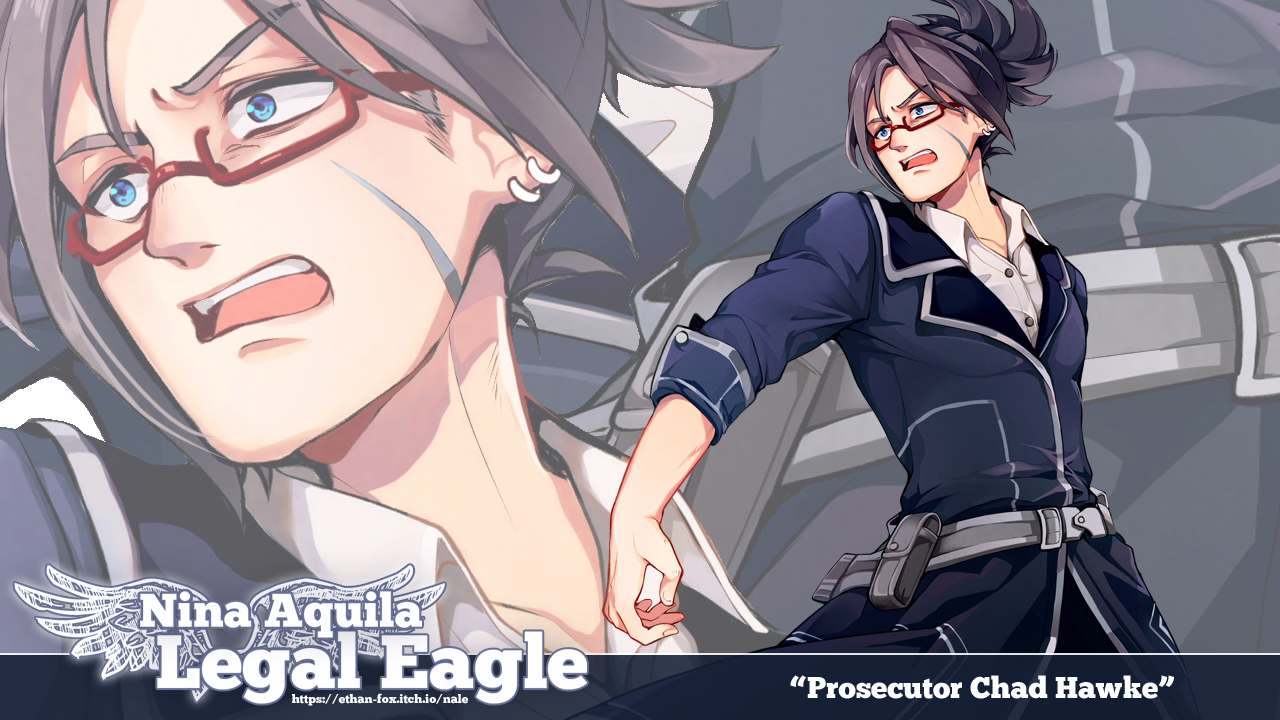 Born in Maine, New England, Chad Hawke is one of Fledge City's most prolific prosecutors, and the personal protégé of the city's District Attorney and leader of the prosecutor's office, Taryn Kestrel.
Taryn's faith was rewarded around a year before NALE's story began, when Chad played a key role in a series of cases that broke up a major counterfeiting ring. This was front-page news in the city, and Chad is still occasionally "recognised" in the street for this. This is helped, in part, by the obvious blue scar on his left cheek.
Chad is intelligent, complex and confident. He is highly regimented as a person, with a strong sense of self-discipline. These habits have earned him a great deal of respect, where he has seen many cases through on technicalities, and made use of obscure, but relevant statutes.
Taryn, in her turn, had something of a rivalry with Anya Miller in years gone by; an observer might suggest that Chad/Nina's current rivalry is a continuation of this rift.
In quiet moments, Chad is a cat person, enjoys political debates on television, and loves triathlon and similar endurance sports. He's also a keen cyclist, preferring this to driving. His pet hate is courtroom drama movies and courtroom fiction as a whole; their lack of adherence to proper procedure irritates him, to the point where he struggles to even watch them.
Chad may have an acerbic wit, but he's a "just" person at heart. His desire to see cases lead to prosecution comes not out of some kind of misguided personal pride, but a sincere need to see justice done, and he holds a particular ire for those who oppose that; in those scenarios, he has been known to be somewhat vicious, even if that comes from a well-meaning place. Therefore, he is calculating and driven, but not taken to callous cruelty.
In a sense, Nina and Chad's courtroom interplay is like the irresistible force meeting the immovable object. His inflexible nature clashes with Nina's more improvisational methods, and though it pains him to admit it, he respects her abilities, and Nina knows never to take him lightly.
~~~
Pre-orders are open now, at a 25% discount, so get in early for a lower price!
Additionally, Chapter II is on offer at 50% off, and Chapter I is totally free, so there's never been a better time to get into the world of NALE!
We're marking the run-up to launch of Chapter III with a range of daily blogposts: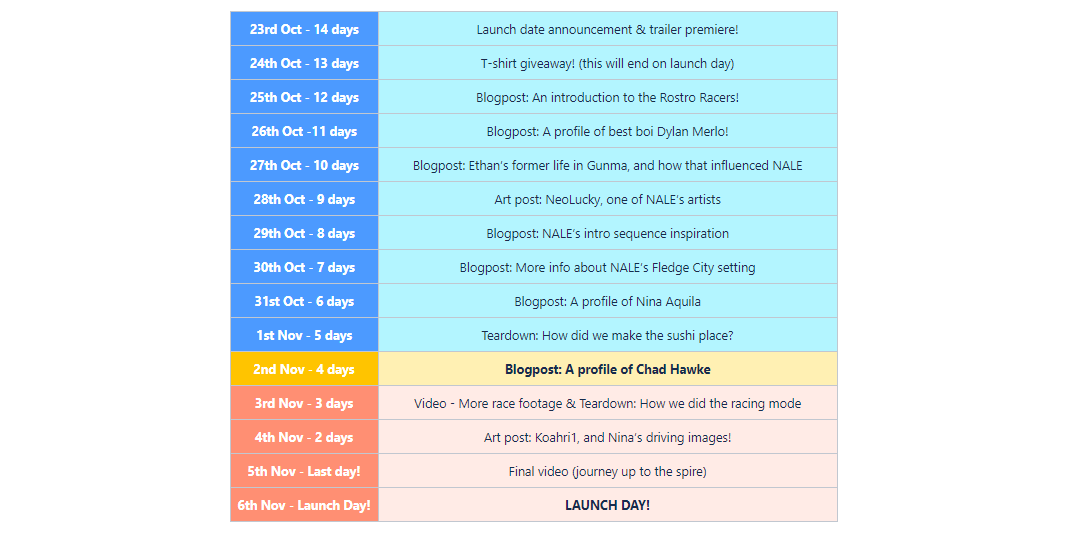 ... and our t-shirt giveaway from early in this calendar is still running - you can enter over on Twitter for a chance to win a NALE shirt!
If you want to be sure you don't miss the rest, you can follow us in various places:
Come back tomorrow for our bumper devlog - our teardown on how we made NALE Chapter 3's Mode7-style street racing battle mode! This one's going to be a doozy, so don't miss it!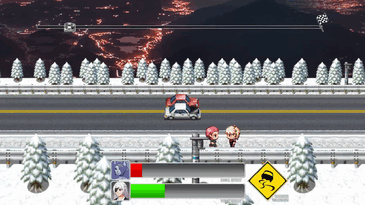 Get Nina Aquila: Legal Eagle, Chapter III: "Legal Stage"